Happen to cross some free time (3 weeks ago, btw) ; I was checking on the idling hence dismantled the induction box & hose to the throttle body...
So just thought I cleaned up the induction system a bit to fill up my time.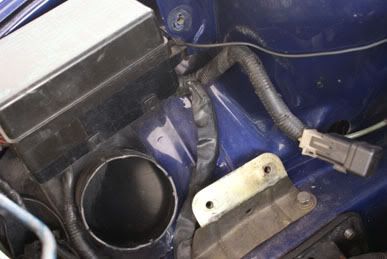 Unscrewed the induction box
Washing the induction box
How do I clean the MAF sensor? Simply wipe here & there only!
The result was more stable idling & slightly better response.
The bad news is just after 1 week of that, my car was crashed by a Perodua Kancil driver who happens to be drunk as early as 2015pm in the night. What the heck??
So I'll scrap down the Putra look & go for Wira SE grille with the bumper ... lalala~~